Bioderma Sensibio Eye Contour Gel 15ml
Daily protective decongesting, soothing, moiturizing gel for the eye contour area of those with sensitive intolerant skin.
Bioderma Sensibio Eye Contour Gel 15ml
Indications
For sensitive skin that easily react to day-to-day aggressive agents.
Properties
The patented Toleridine formula & lt; sup & gt; ® & lt; / sup> acts instantly to fight inflammation. Increases skin tolerance progressively. Apele becomes stronger and thus better protected against external attacks and less likely to become reactive.
Results
The skin instantly resumes its original appearance. In the long term episodes of redness in the eye contour become less frequent and less intense.
Advice for use
Apply once or twice a day to the area around the eyes. Massage gently until completely absorbed.
Composition

Aqua, Glycerin, Dimethicone, Polyethylene, Tridecyl Trimellitate, Caprylic/Capric Triglyceride, Isostearyl Alcohol, Butylene Glycol Cocoate, Fructo-Oligosaccharides, Mannitol, Xylitol, Caffeine, Sodium Hyaluronate, Glycyrrhetinic Acid, Rhamnose, Laminaria

Skin Type

Preferences

Concerns

Presentation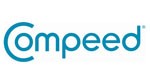 Prescribed by physicians, recommended by pharmacists. In touch with every kind of sensivity, BIODERMA has several product ranges for hygiene and care, adapted to each type of skin problem. Sensitive skin Dehydrated and sensitive skin Dry skin Oily skin Hair and scalp Baby skin Skin and sun Lightening Irritated, damaged skin
Customers who bought this product also bought:
Customers who bought this product also bought: