Avène Compact SPF50 + Sand Oil Free 10GR
Out-of-Stock
Tax included
Avène Compacto SPF50 + Areia Oil Free is a compact colored cream with a very high sun protection factor (SPF 50+), indicated to protect intolerant skin from UVA and UVB solar radiation.
Avène Compact SPF50 + Sand Oil Free 10gr
Indications
Avène Compact SPF50 + Sand Oil Free is a compact sun protection cream with color for the face, which protects and corrects imperfections and evens out the complexion. Especially suitable for skin intolerant and skin allergic to chemical filters and / or perfumes. With a mineral formula , without chemical filters, it contains a great absorption power ensuring a wide protection against the entire UV spectrum. With a photostable action that maintains its effectiveness in prolonged solar exposures. Without perfume and without parabens. Hypoallergenic. Non-comedogenic.
Properties
Avène Compact SPF50 + Areia Oil Free has a smooth, non-greasy and water-resistant texture. Formulated with titanium dioxide , known for its ability to protect skin from ultraviolet rays, pre-tocopheryl to protect against free radicals and Avène thermal water < / strong> that soothes the skin. Available in two colors: Sand and Gold
Results
The skin is corrected, homogeneous and protected.
Directions for Use
Apply , in the morning, with the help of a sponge evenly over the face, 30 minutes before sun exposure. Reapply whenever necessary
Composition

Titanium Dioxide, Dimethicone, Hydrogenated Polyisobutene, Phenyl Trimethicone, Isodceyl Neopentanoate, Zinc Oxide, Squalane, Polyethylene, Talc, Ethylheyxl Hydroxystearate, Silica, Polymethyl Methacrylate, Polyglyceryl-3 Diisostearate, Avene Aqua, Cera A

Skin Type

Preferences

Presentation

SPF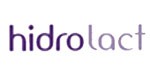 The key element in all Avne skincare products and regimens A 40-year journey in the Cevennes Mountain allows the water in Avne to acquire the perfectly balanced mineral composition and become gradually enriched with the trace elements and silicates.